Improving The Overall
Health Status And Quality Of Life

For All Ethiopian People.

The Consortium of Reproductive Health Associations (CORHA) is a member driven umbrella organizations of 77 foreign and local NGOs/CSOs committed to the provision of comprehensive, integrated and sustainable Reproductive Health (RH) information and services in Ethiopia
About CORHA
Since 1993
CORHA is a member of the Joint Consultative Forum (JCF) which is the highest governance body which discusses strategic policy issues, oversee and coordinate the Health Sector Transformation Plan implementation. The forum serves as a joint forum for dialogue on sector policy and reform issues between Government of Ethiopia, Development Partners (DPs) and stakeholders.
Our Member Organizations
CORHA strives to build capacities based on the needs of the member organizations. It follows the principle of inclusiveness of all member organizations and stakeholders in all its activities.
Upcoming Events
Univeral Health Coverage day
International Universal Health Coverage Day, 2022 will be celebrated on December 12 under the theme of "Build the World We Want: A Healthy Future for All"
CORHA commomorated The World Contraception Day
CORHA commomorated The World Contraception Day in collaboration with Ministry of Health, Organon and UNFPA Ethiopia. Speaking at the Commemoration H.E. Dr. Meseret Zelalem, Director of the Maternal, Child and Nutrition Directorate with the Ministry of Health, indicated that Ethiopian Government is committed to increase domestic financing to co-finance the procurement of family planning commodities, she noted adding that the budget for the sector has doubled from the allocation last year. She indicated that in the past two years alone an additional 8 million women of reproductive age have become users of family planning. Mr Abebe Kebede, Executive Director of CORHA as a panelist indicated that the civil society is contributing a lot on knowledge management , providing contraception methods on emergency situations as well as to raise the coverage of contraceptive methods all over the country in partnership with ministry of health.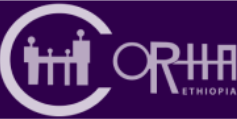 Improving The Overall Health Status And Quality Of Life For All Ethiopian People
Location
Hayahulet, Addis Ababa,Ethiopia