The Consortium of Reproductive Health Associations (CORHA), is a membership umbrella organization committed to the provision of comprehensive, integrated and sustainable reproductive health information and services in Ethiopia.
Subsequent to the launching of National Population Policy of Ethiopia in 1993, the Ethiopian and international NGOs that were then offering family planning services within MCH program realized to contribute in addressing the gap between high population growth and low economic growth by integrating RH/FP into their ongoing community-based development interventions. They thus formed Consortium of Family Planning (COFAP) NGOs in Ethiopia in July 1993. However, with paradigm shift made in the ICPD (1994), the founding members of COFAP recognized that to move beyond a narrow focus on family planning to a more comprehensive reproductive health concept that offers opportunities to broaden the existing MCH/FP programs and address the needs of wider range of people across all stages of life. Realizing the increased role of the consortium and its members in the reproductive health continuum, the General Assembly of COFAP convened in 2002 decided the change of COFAP to CORHA and following this decision, the seven founding members (FGAE, MSIE, NACID, SCF-USA, EECMY, GSFCS and EGT) ratified and signed the CORHA's Memorandum of Association (bylaw) in 1995. Since then membership in CORHA is open to all Ethiopian and international CSOs working on SRHR programs even if it is part of a more extensive health or development programs. The membership of CORHA has grown from seven to seventy-eight organizations in 2022.
CORHA's strategic role is coordination and representation, capacity building, advocacy, knowledge management and resource mobilization to ensure that member organizations are providing comprehensive, integrated and sustainable SRH information and services in the country. Under its coordination and representation key result area, CORHA has been actively engaged in different national platforms representing the interests of its member organizations.
CORHA is one of the pioneering Ethiopian Associations especially in the area of
Sexual Reproductive health

. The Consortium has gone through transformation processes both organizationally and in the focuses of its programs, priorities and services to its members and its broader engagements.

Throughout its existence CORHA has always been legally registered, developed and endorsed its bylaws, established its governance, organizational structure and operational systems. CORHA has produced and implemented policies, procedures, its code of ethics and guidelines that governed and guided its management and program operations in compliance with national regulations and commitments to the government, donors and other key stakeholders.

The Consortium has showed resilience in rebounding from its setbacks and registering remarkable successes in terms of supporting and serving its members enabling them to implement effective programs, influencing national level sexual reproductive health Rights (SRHR) policies, programs and strategies. The following are among the main achievements of CORHA.

CORHA has always been led by developing and implementing sound and context-based strategic plans. Its last strategic plan ended in December 2021. Hence this new strategic running 2022-2026 has been produced with the aim of learning from the past and the present and effectively continuing into the future.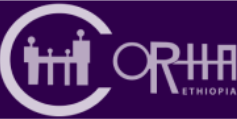 Improving The Overall Health Status And Quality Of Life For All Ethiopian People
Location
Hayahulet, Addis Ababa,Ethiopia