We Exists For Non-profits And Social Enterprises
Since its inception CORHA has been implementing projects on health and rights in general and integrated RH/FP, ARH and HIV&AIDS in particular with the financial support from a number of development partners and in collaboration with its member organizations.
To create and nurture an enabling and conducive environment for the SRHR community through the provision of equitable and quality information and services to the people in Ethiopia.
Core Values
CORHA is a value driven organization. Its core values are the principles that it cherishes and strictly follows in serving its members and working with various stakeholders. These guiding values of CORHA have been endorsed as binding norms to be adhered to by the board, management and staff in serving its members and building working relationship with all partners.
Gender equality, inclusiveness and justice
Staff motivation and development
Relevance and quality of service
Transparency and accountability
Commitment and involvement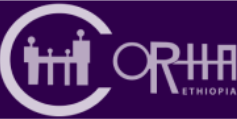 Improving The Overall Health Status And Quality Of Life For All Ethiopian People
Location
Hayahulet, Addis Ababa,Ethiopia